Category Easy View
Welcome to T-Fit Inc Personal Training
If you really want to increase your fitness, lose weight, get motivated to exercise or look your best for that special occasion we are here to help.

To get you started simply contact us by email or call 07976309854.

Our roles
Your T-Fit Inc personal trainer's roles are to assess your fitness level, figure out and help you set goals, design your programme and keep you motivated.

Your T-Fit Inc personal trainer will provide you with:
Assessment of your fitness strength and weakness

Guidance in using the correct training techniques

Education about cardio and resistance training, flexibility, nutrition and general health matters

Motivation by setting goals and providing feedback on progress

Challenge by pushing you beyond your comfort level

Variety through regularly changing your exercise and training approach.

Accountability for your development

Commitment by turning up regularly at the agreed time we ensure you train hard!
All our personal trainers are fully qualified and have £5 million public liability insurance, they also undergo regular training to ensure they continue to deliver the very best service to you.



What we offer
We offer personal training:
in the comfort of your own home, T-Fit Inc Home Training

in the great outdoors, T-Fit Inc Outdoor Training

in Winchester's Premier Training Facility, New Energy Fitness
Our personal training is based on an exciting range of T-Fit Inc customised programmes which are designed to maximise your health and fitness. Please note that we also offer an integrated T-Fit Inc Nutrition Service, a plan designed to aid healthy eating as the foundation to your training goals.

Getting Started
Simply contact us today via this site or call

07976309854

to find out how we can help you achieve your potential.
T-Fit Inc Personal Training Terms and Conditions
Introduction
Your agreement is with your personal trainer (the "Trainer") who delivers your training. These Terms and Conditions form part of your agreement with the Trainer. You understand that the Trainer is self employed and you are entering into a contract with him/her alone.
Your instructions to commence personal training will constitute acceptance of these Terms and Conditions when you will become a client (a "Client" or "you"). You are asked to pay special attention to the provisions related to liability and cancellations. This does not affect your statutory rights.


Trainer
Your Trainer is a fully qualified and insured personal trainer.
Trainer's Obligations
The Trainer will use his/her skills and knowledge to design a safe programme of exercise that will take into account your lifestyle, personal goals, fitness levels and medical history.
The Trainer will provide the coaching, supervision, advice and support that you will need to achieve your goals. Each personal training session will last 55 minutes, 45 minutes or 30 minutes (a "Session") dependant upon the product purchased.
You understand that the results of any fitness programme cannot be guaranteed. Your progress depends on your effort and co-operation in and outside of the Sessions. In particular you acknowledge that individual results may vary and no particular result is guaranteed by your Trainer.
All Client information will be kept strictly private and confidential.
---
Your Obligations
It is understood between you and your Trainer that both must commit to your training programme 100% in order for you to achieve results.
You are required to arrive on time for each Session so that the Trainer's full training plan is achieved on each visit.
You are required to wear appropriate clothing and footwear.
You are required to complete a Physical Activity Readiness Questionnaire (a "PARQ") before undertaking your first personal training session.
Your Trainer may require a letter of 'medical clearance' from your GP. Please be aware that your GP may charge for providing this letter.
You understand and agree that it is your responsibility to inform the Trainer of any conditions or changes to your health, now and ongoing, which might affect your ability to exercise safely and with minimal risk of injury.
If your Trainer requires further medical information from a practitioner, you must provide such details.
You understand that there are inherent risks in participating in a programme of strenuous exercise. If you sustain or claim to sustain any injury while participating in training, you acknowledge that the Trainer is not responsible, except where the injury was caused by his/her gross negligence or intentional act.
Your Trainer cannot be held liable in any way for undeclared or unknown medical conditions.


Payment
Payment for Sessions may be made at the time of booking or at the end of the session.
Acceptable forms of payment are: PayPal (by the website) or by prior agreement by internet bank transfer, direct debit, cheque or cash paid directly to the Trainer.
Block bookings of Sessions must be paid for in advance BUT Sessions do not have to be scheduled at the time of booking.
All Sessions must be used within 90 days of purchase.
---
Cancellation and Refunds
24 hours notice of cancellation or postponement is required for all appointments.
Notice of less than 24 hours will incur full payment of the full Session fee.
Unforeseen events will be taken into consideration on the day.
Once purchased, your Sessions are non-refundable and non transferable.
Lateness Policy
If the client is late the Session cannot be extended and will end at the appointed time.
If the Trainer is late additional time will be added to the Session or to subsequent Sessions.
Health and Safety
Your Trainer has completed and holds a current certificate for emergency first aid at work.
Your Trainer has £5 million public liability insurance cover.
If your Trainer conducts the Sessions on your premises you are responsible for providing a safe exercise environment.
Liability
This Liability section applies only to the extent permitted by law. For the avoidance of doubt, the Trainer does not exclude or limit any liability for: (a) personal injury (including sickness and death) where such injury results from his/her gross negligence or wilful default, or that of his/her, agents or subcontractors or (b) fraudulent misrepresentation.
The Trainer and/or T-Fit Inc Limited (the "Company") does not accept liability (except as set out below) for any errors and omissions and reserve the right to change information, specifications and descriptions of listed packages and services. The Trainer and/or the Company will use their reasonable effort to correct errors and omissions as quickly as practicable after being notified of them.
The Trainer and the Company do not accept any liability whatsoever for any indirect loss, consequential loss, loss of data, loss of income or profit, loss of damage to property and/or loss from claims of third parties arising out of the use of the Company's website or services purchased from the Trainer and/or the Company or any other damage howsoever caused.
The Trainer and/or the Company will only be liable for direct loss up to a maximum total of the price of the Sessions and/or services purchased by the Client in respect of any claim.

The Trainer is not liable for loss or damage to your property.

The Trainer is not liable if you ignore his/her recommendation, at any time, to seek medical advice.

The Trainer shall not be liable for any loss or injury attributable to:
the Client's fault;
a third party unconnected with the provision of services provided by your Trainer or
events which your Trainer, nor his/her suppliers or agents could have foreseen or forestalled, even if they had taken reasonable care.
---
Intellectual Property
Any marketing, educational or other materials, including the Company's programmes and/or any variations thereto and its nutrition services materials, made available to you will at all times remain the property of the Company and is subject to copyright.
You undertake to use such materials only for your own personal development and not to copy, publish or reproduce any such materials.
General
You understand that in the unlikely event of your Trainer being unable to continue your training, for any reason, subject to availability you can have your Sessions transferred to another similar Trainer if he/she agrees to take over his/her training or you can request a full refund from your existing Trainer for any unfulfilled Sessions.
The Trainer has the right to change these Terms and Conditions, for example, to be able to offer new services or as required by law. The Trainer will notify you of any change. When such a change(s) is made, if dissatisfied you can cancel this agreement once you have made any payments already due to the Trainer.
The Trainer may transfer (assign) all or part of this agreement to another trainer or organisation as long as your rights under this agreement are not materially reduced.
You are responsible for keeping all your contact information and marketing preferences up to date with the Trainer. In order to comply with the Data Protection Act 1998, the Trainer will only do what you ask him/her to do, or what you have given him/her permission to do with any personal or sensitive information held about you.
Your training may be filmed or pictures taken for marketing purposes. Your participation in a Session means you consent to photography, filming and sound recording which may include you as a Client and its use in commercial distribution without payment or copyright.
This agreement is governed by the laws of England and Wales and is subject to the jurisdiction of the English courts.
T-Fit Inc will work with you for you to assist the better you, we are your partners in fitness, as well as training in your own home, we operate from a high class facility New Energy Fitness, Winchester. Without a doubt this is Winchester's finest fitness club!!
Remember that Personal training is more than a set of training exercises, it is a lifestyle choice, you are choosing to improve your lifestyle, that is where we may be the key to your future success.
Don't delay get T-Fit and New Energy Fitness today

T

-FIT INC LTD Company information
T-Fit Inc Limited
Registered office:
Pretoria Villas
44 Main Road
Colden Common
Winchester
Hampshire
SO21 1RR
Company number: 6924694
---
Contact Information

 0797 630 9854

   This email address is being protected from spambots. You need JavaScript enabled to view it.
Don't delay get with T-Fit Personal Training today!!

What doesn't challenge you, won't change you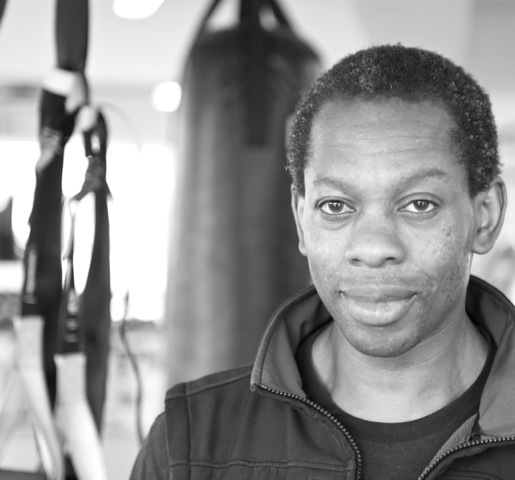 Make today your T-Fit day!!
Our aims are simple, to help you be fitter, happier and healthier.
How do we achieve this by education and without using too much jargon complexity. We will design, build and deliver the ideal personal training plan that suits you. This may incorporate a variety of training methodologies including HIIT, boxing drills, density training, FFY, kettlebells, dumbbells, stretching, barbells and body weight training.
Our style of boxing training is traditional and incorporates an excellent commercial variant, Boxercise, which is a fun means to relief stress, improve fitness and muscle tone.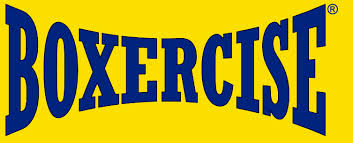 Freestyle fitness yoga is a forward thinking application of Yoga, Pilates and deep stretching to produce a supple and strong body without any equipment (use of floor mat is optional).

To complement our superb personal training solutions, we may also use various pieces of equipment including the TRX Suspension training system. Born in the Navy SEALs, TRX Suspension Training offers layered bodyweight exercises that simultaneously develops strength, balance, flexibility and core stability. This creates a perfect synergy for your body to create the ultimate functional training machine....You!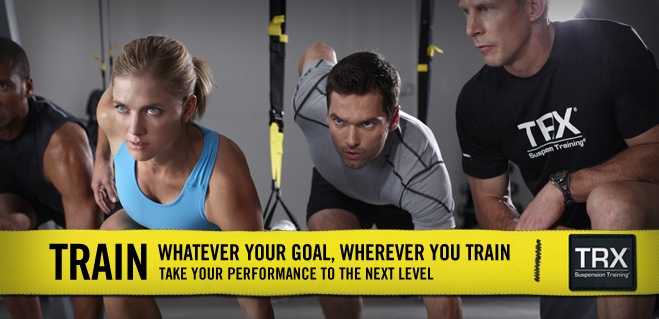 Our bespoke personal training solutions are carefully designed to suit your individual needs, which may include (but are not limited to) the desire to reduce body weight or fat, run faster, jump higher, improve strength or increase flexibility.
Make your body by design!!